Guardians of the Galaxy Vol. 3 (PG-13)
Opens on Friday, May 5
Starring: Chris Pratt, Zoe Saldana, Dave Bautista 
Still reeling from the loss of Gamora, Peter Quill rallies his team to defend the universe and one of their own – a mission that could mean the end of the Guardians if not successful.
 Love Again (PG-13)
Opens on Friday, May 5
Starring: Priyanka Chopra Jonas, Sam Heughan, Russell Tovey 
A young woman tries to ease the pain of her fiancé's death by sending romantic texts to his old cell phone number, and forms a connection with the man the number has been reassigned to.
 What's Love Got to Do with It? (PG-13)
Opens on Friday, May 5
Starring: Mim Shaikh, Iman Boujelouah, Lily James 
In London, an award-winning film-maker documents her best friend's journey into an assisted marriage in line with his family's Pakistani heritage. In the process, she challenges her own attitude towards relationships.
 Zombie Traveler (NR)
Opens on Friday, May 5
Starring: Addison Dawn Perry-Franks, Lacey Franks, Justin Thom 
A time traveling zombie killer travels through space and time to save the man she loves.
 This Is Us (NR)
Opens on Friday, May 5
Starring:  Amelia Brantley, Raymond Creamer, Ceasar Romero Evans Jr. 
A young woman breaks things off with her boyfriend but finds out the universe has other plans. Desperate to move on, she is forced to literally relive the memories they've shared together. Pin-balling through time and space, she attempts to rewrite their shared history in hopes that she can find the man with whom she first fell in love.
 Slava Ukraini (NR)
Opens on Friday, May 5
Starring: Gilles Hertzog, Bernard-Henri Lévy
From Kharkiv to Bakhmut to Kherson, filmmaker Bernard-Henri Lévy documents the ravages of the war in the Ukraine through testimonies from soldiers and civilians.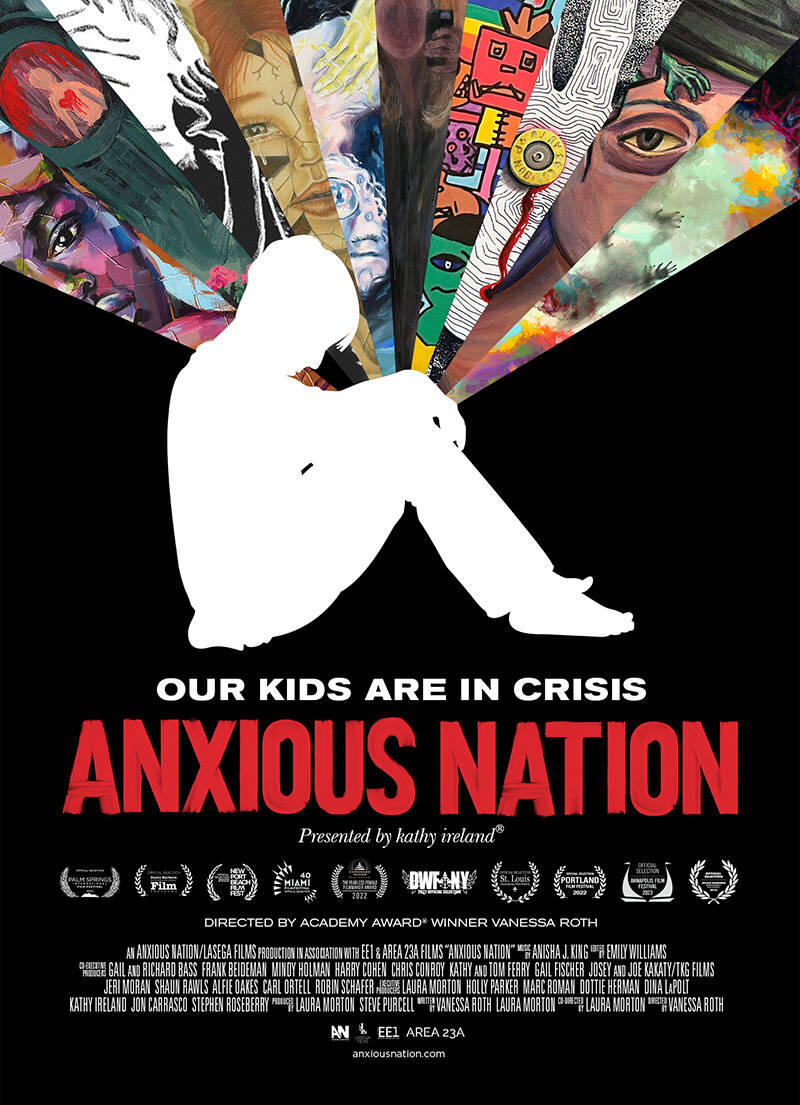 Anxious Nation (NR)
Opens on Friday, May 5
Starring: Jonah Burns, Meredith Burns, Nicole Cochrane 
Over the past three decades, the biggest public health threats to teenagers in the United States came from binge drinking, drunken driving, teenage pregnancy, and smoking. Today, these have been replaced by soaring rates of mental health disorders-especially anxiety. In a rare public advisory in early 2022, the U.S. surgeon general warned of a devastating mental health crisis among adolescents, creating a national emergency. Like pouring gasoline on an already out-of-control inferno, anxiety and its impact were intensely exacerbated by the pandemic. Academy Award-winning director Vanessa Roth and first-time co-director Laura Morton thoughtfully unfold the epidemic of anxiety and explore why we are such an anxious nation. The film sets out to lift the shroud of shame around mental health while giving emotional insights into how anxiety shows up in our children's lives, impacts families, and what parents' contributing role may be in the journey. Kids and families bravely share their stories, and the subjects will surprise you — the star of the high school basketball team, the premed college student, the all-American girl next door. Resolving anxiety is not a one size fits all answer. The filmmakers offer deep insights into how we got here and what we can do to harness anxious energy for good. Above all, the film offers hope. While there is no cure for anxiety, we can learn to manage it, so it doesn't define us.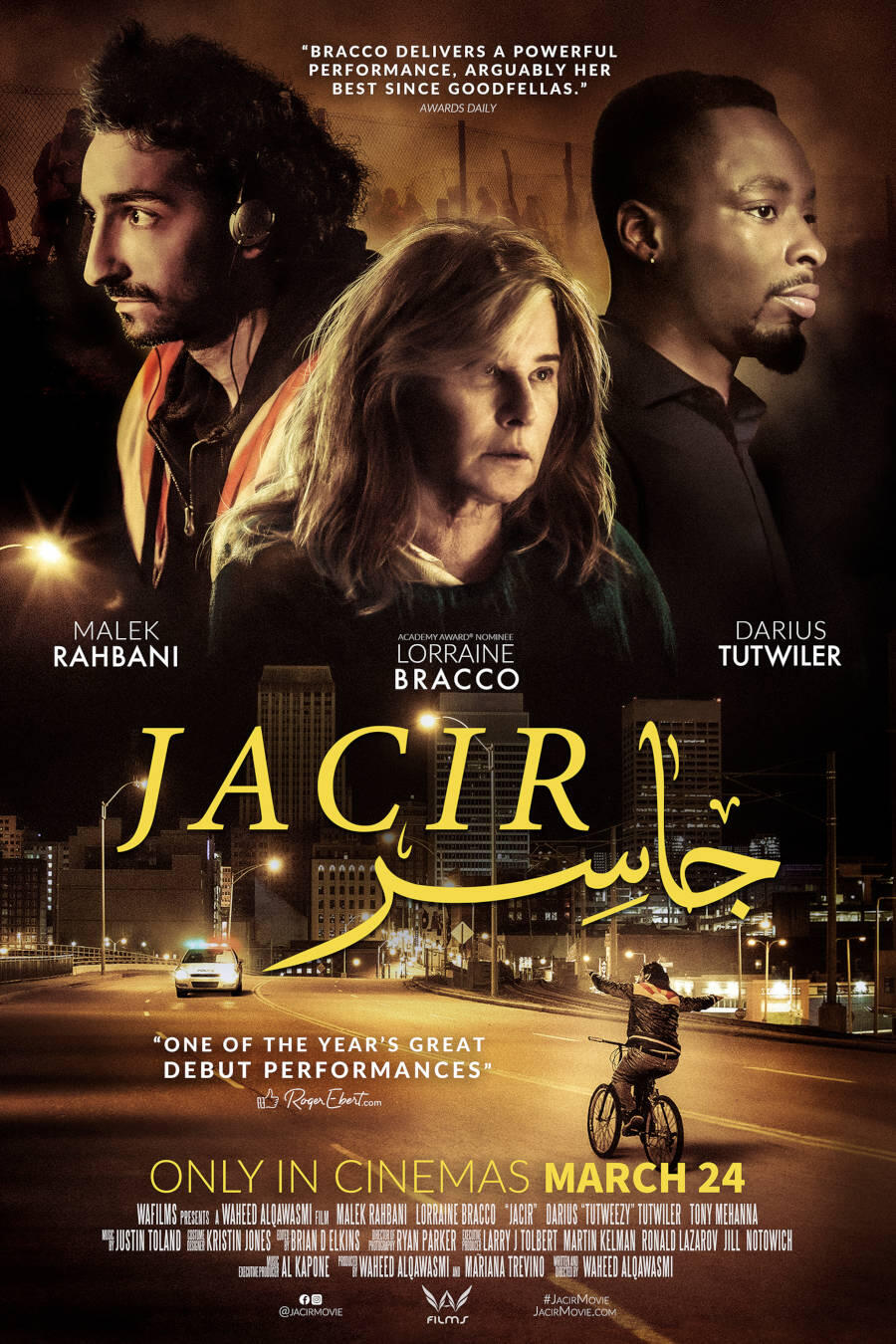 Jacir (NR)
Opens on Friday, May 5
Starring: Lorraine Bracco, Malek Rahbani, Tutweezy 
A young Syrian refugee faces hard truths chasing the American dream on the streets of Memphis, Tennessee, while living in poverty, dealing with social injustice and witnessing his neighbor's opioid addiction.
 Big Fun (NR)
Opens on Friday, May 5
Starring: Cheyann Dillon, Rachel Rambaldi, Jon Walkup 
While sneaking into a swanky Los Angeles home, a young woman and her boyfriend are coerced into hanging out with the strange homeowner.
Synopsis by IMDB.