How to Talk to Girls at Parties (R)
Opens on Friday, May 18
Starring: Elle Fanning, Nicole Kidman, Ruth Wilson
An alien touring the galaxy breaks away from her group and meets two young inhabitants of the most dangerous place in the universe: the London suburb of Croydon.
 Deadpool 2 (R)
Opens on Friday, May 18
Starring: Josh Brolin, Morena Baccarin, Zazie Beetz, Ryan Reynolds
Foul-mouthed mutant mercenary Wade Wilson (AKA. Deadpool), brings together a team of fellow mutant rogues to protect a young boy of supernatural abilities from the brutal, time-traveling mutant, Cable.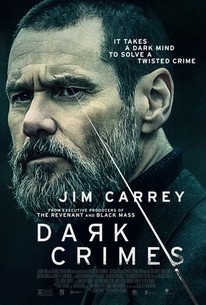 Dark Crimes (R)
Opens on Friday, May 18
Starring: Jim Carrey, Charlotte Gainsbourg, Marton Csokas
A murder investigation of a slain business man turns to clues found in an author's book about an eerily similar crime. Based on the 2008 article "True Crimes – A postmodern murder mystery" by David Grann.
 First Reformed (R)
Opens on Friday, May 18
Starring: Amanda Seyfried, Ethan Hawke, Cedric the Entertainer, Michael Gaston
A former military chaplain is wracked by grief over the death of his son. Mary is a member of his church whose husband, a radical environmentalist, commits suicide, setting the plot in motion.
 Anders Manor (R)
Opens on Tuesday, May 15
Starring: Christina Robinson, Rachel True, Kevin Nash
"The Manor," is the macabre tale of mental patient, Amy Hunter and the horrific events that follow her release from Psychiatrist, Dr. Tryvniak. Amy's mother, Jane feels it best to immerse her daughter in the warm, family atmosphere of Anders Manor, inviting Amy's long lost family to join them at the manor. The Manor, however, has deeper plans for the Hunter Family, as gatecrashers and cultists arrive as the nefarious and ancient demonic force, Aka-Mana  goes to work, in short order, to sew madness and reap blood.
 Show Dogs (PG)
Opens on Friday, May 18
Starring: Will Arnett, Alan Cumming, Stanley Tucci, Natasha Lyonne
Max, a macho, solitary Rottweiler police dog is ordered to go undercover as a primped show dog in a prestigious Dog Show, along with his human partner, to avert a disaster from happening.
 Book Club (PG-13)
Opens on Friday, May 18
Starring: Diane Keaton, Jane Fonda, Candice Bergen, Mary Steenburgen
Four lifelong friends have their lives forever changed after reading 50 Shades of Grey in their monthly book club.
 Sollers Point (R)
Opens on Friday, May 18
Starring: McCaul Lombardi, Jim Belushi, Tom Guiry
Keith, a small-time drug dealer under house arrest at the home of his father in Baltimore, re-enters a community scarred by unemployment, neglect and deeply entrenched segregation. There, he pushes back against his surrounding limitations as he tries to find a way out of his own internal prison.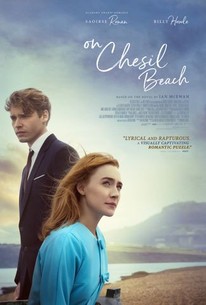 On Chesil Beach (R)
Opens on Friday, May 18
Starring: Saoirse Ronan, Emily Watson, Anne-Marie Duff, Samuel West
Based on Ian McEwan's novel. In 1962 England, a young couple find their idyllic romance colliding with issues of sexual freedom and societal pressure, leading to an awkward and fateful wedding night.
 Pope Francis: A Man of His Word (NR)
Opens on Friday, May 18
Starring: Pope Francis, Recep Tayyip Erdogan, John Kerry, Angela Merkel
Pope Francis travels the world speaking to those in need and delivering a message of hope.
Synopsis by IMDB.