9-1-1  (FOX) Rated NR
Explores the high-pressure experiences of police, paramedics and firefighters who are thrust into the most frightening, shocking and heart-stopping situations. They must try to balance saving people with solving problems in their own lives. Starring Angela Bassett, Connie Britton, Corinne Massiah
Premieres January 3rd.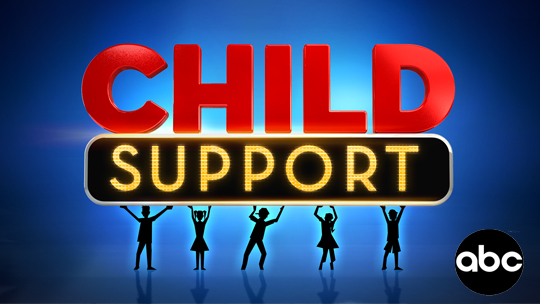 Child Support (ABC) Rated NR
A US game show hosted by Fred Savage, and features adult contestants and interactions between Ricky Gervais and a group of 5 kids who say the most unpredictable things. Starring Ricky Gervais, Fred Savage, Abigail Eckstein, Nathan Goldberg,
Eli Michael Kaplan, Selah Phillips, Selah Mieko Phillips, Hailey Roberts, Jecobi Swain, Clark Walkup
Premieres January 5th.
 The Alienist (TNT) Rated NR
Crime reporter, John Moore, meets with psychologist, Dr. Laszlo Kreizler, to investigate a serial killer in New York during the late 19th century. Starring Daniel Brühl, Dakota Fanning, Luke Evans, Matt Lintz, Martin McCreadie, Matthew Shear, Douglas Smith, David Wilmot
Premieres January 22nd
 Bellevue (WGN) Rated NR
Thrilling and eerie, Bellevue is a mystery set in a small blue-collar town with a lot of 'good people' who 'live right' and take it upon themselves to make sure the neighbors do too. Driving the series is Detective Annie Ryder (Anna Paquin), a cop whose intense and brazen personality has always been at odds with her hometown. When a transgender teen goes missing, Annie dives in to unravel the disappearance that suggests foul play, despite finding herself in a difficult position as she must cast suspicion on people she has known all her life. As the case pulls her further away from her family, she is also confronted by a mysterious person from her past with disturbing answers and a terrifying need to get inside her head. Starring Anna Paquin, Shawn Doyle, Billy MacLellan, Sharon Taylor, Janine Theriault, Allen Leech, Madison Ferguson, Amber Goldfarb
Premieres January 23rd
 Rise (NBC) Rated NR
A working class high school drama department and the students come alive under a passionate teacher and family man whose dedication to the program galvanizes the entire town. Starring Auli'i Cravalho, Ellie Desautels, Damon J. Gillespie, Erin Kommor, Shannon Purser, Josh Radnor
Premieres March 13th
Synopsis by IMDB.